It is the expression of a territory in which prosecco is part of our identity.
It is a tradition that has imbedded an unmistakable mark of excellence in the
workmanship of the vineyards.
Yet again, it is a method of vinification in which "authenticity" is the watchword and ultimate objective.
It is our pride in having been able to bring to bear the work and experience of generations of wine farmers who have gone before us,showing us the way.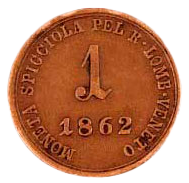 Ours is a small family business deeply rooted in the territory. Wine farmers for generations, today we have also finally been able to realize our desire of processing our grapes, to bottle a product that truly represents us.
A wine that embodies our family's ancient experience of prosecco winemaking, and its philosophy regarding vinification aimed at limiting, as far as possible, enological intervention.
We take it upon ourselves to personally and carefully follow the entire processing and transformation cycle, and our emphasis on quality results in a quantitatively limited product, both in terms of the number of bottles as well as types of wines produced.